VISIT KONA KOVE
Minutes from Downtown Naples, Kona Kove is waiting for you!
To reach Kona Kove, you may enter the following address into your navigation system:
2110 Curtis St.
Naples, FL 34112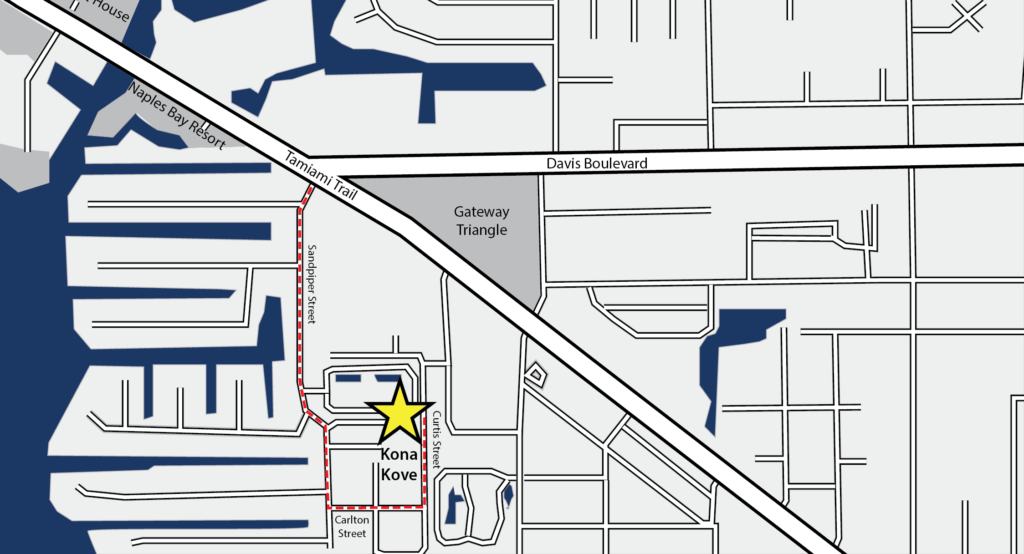 Directions
To access Kona Kove, head south on Tamiami Trail South (Fifth Avenue South). Turn right onto Sandpiper Street (at the intersection of Tamiami Trail South and Davis Boulevard). Head south on Sandpiper Street until you reach Carlton Avenue (Curtis Street does not go all the way through from Sandpiper Street to Kona Kove). Turn left on Carlton Avenue. At the end of the street, turn left on Curtis Street, then take the first left into Kona Kove.